Our Private Eye Services: Investigation, Surveillance, & More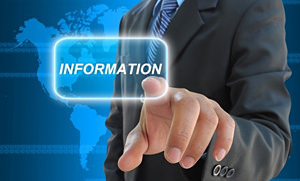 We, at Eagle Eyes Investigations, have the flexibility and breadth of experience to handle any investigative work that you need done. No matter what your requirements may be, we have the capacity and capability to deliver a successful outcome. Some of the main types of services that we offer include investigating workers' compensation fraud, conducting background investigations, carrying out witness interviews, performing service of process, locating people, and conducting surveillance.
If you or your company are looking for someone to perform any of these services, or some other investigative work, get in touch with our firm via our Contact page. Our experienced private detective is standing by and ready address your needs.
Private Eye Services
As an experienced private eye, we can offer a wide range of services for clients throughout Kansas City. The services we offer include:
Workers' Compensation Fraud Investigation & Surveillance
Background Investigations
Witness Interviews
Process Serving
Locating People
Covert Surveillance
Our Private Eye Services: Workers' Compensation Fraud Investigations
Workers' compensation fraud can come in many forms. For example, it might involve an employee who is receiving benefits after claiming that he cannot work, but who is actually working with full capacity at another employer. It could also involve a worker who is pretending to have an injury that does not actually exist, so that he can receive benefits. The fraud can also be perpetrated in other ways. Our investigators can prevent or put a stop to this kind of fraudulent claim by verifying whether the claims being made by an employee are actually true.
Our Private Eye Services: Background Investigations
A background investigation is very important, whether you are looking to hire a new nanny for your kids, a new employee for your business, or a new treasurer for your corporation. Due diligence is a must. The biggest mistake you can make is to simply accept the assertions and documents submitted by a person at face value.
You need to have someone with the necessary skills dig deeper, in order to uncover the sometimes sordid truth. Our investigators are able to get to the heart of the matter so that you can be assured that an applicant is who he says he is.
Our Private Eye Services: Witness Interviews
In order to strengthen and support a legal case, a sufficient number of knowledgeable and credible witnesses and witness interviews are important. However, the process of finding these witnesses and making a record of what they know requires time, travel, and the requisite expertise. As experienced private eyes, we are able to support the efforts of lawyers, firms, and businesses by efficiently and effectively carrying out this time-intensive and labor-intensive facet of the case.
Our Private Eye Services: Process Serving
Service of process is a key procedural step when bringing a lawsuit to bear on a defendant or other party. However, it is not the easiest thing to do because it may involve having to locate the person or entity, as well as making sure that the service of process follows the required rules and laws. In order to make sure that there are no problems later on, have one of our private eyes act as your process server.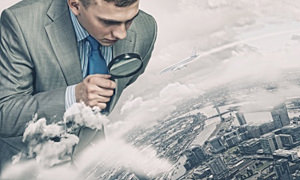 Our Private Eye Services:
Locating People
Our investigators can help you with locating people who are missing. This is something that may prove impossible to do without a private eye, especially if the missing person does not want to be found. Our investigators have the equipment, resources, and knowledge to find people, even when they take efforts to hide their whereabouts.
Our Private Eye Services: Conducting Covert Surveillance
Surveillance is a specialized activity. It can be very easy to fail at it if the person conducting the surveillance lacks the necessary skills, tools, or experience. Our private eyes know how to track, follow, and observe their target effectively and invisibly.
Learn More About Our Private Eye Services
If you would like to bring our firm in to investigate something or conduct surveillance, get in touch with us via our Contact page. As a leading private eye firm in Kansas City, we can have a private detective ready quickly to take care of your needs.