Locating People: From Lost Loved Ones to Skip Tracing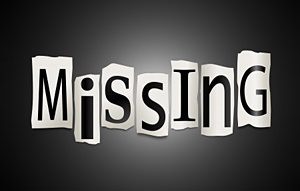 Every year, people go missing. They may do so willingly, such as when they go into hiding in order to escape a debt, or this may happen unwillingly, such as when a loved one is taken away by a third party. Whatever the situation and no matter how difficult the task may seem, we at Eagle Eyes Investigations have the experience and expertise in locating people in all situations. When you hire a private eye from our firm, you gain the benefit of this knowledge, training, and background to help locate whomever it is you are searching.
If you or your company are in search of someone or would like assistance locating people, please get in touch with us through our Contact page. Upon hearing from you, we can have our private detective on your case right away.
How We Can Help with Locating People
There are many scenarios where a private investigator can bring additional resources and expertise to help locate a person. Whether a person is intentionally attempting to hide or you have simply lost touch with a loved one, we can help. Our Kansas City private investigator specializes in locating people in cases of:
Skip Tracing
Missing Persons and Lost Loved Ones
Locating People – Skip Tracing
Locating people is no easy task. When the search for a missing person is complicated by the fact that the individual does not wish to be found, this only make the task more difficult. This can be the case for any number of reasons. For example, a person may be hiding from a debt collector. They might not wish to have process served on them regarding a particular case. They may have violated the conditions of their bail. The individual may have committed a crime or otherwise violated another person's rights. The person may be a witness to something involving litigation, but may be afraid to come forward. The list of possible reasons goes on.
As leading private investigators in Kansas City, we know that even when locating people who do not want to be found, these people inadvertently leave clues to their location behind. We know how to pick up on these pieces of information and use them to track the person down. We have access to additional sources of information that make this possible. We also possess all of the tools and equipment needed, as well as knowledge of how to best use these to carry out successful locates. These are some of the advantages that you gain access to when you hire a private investigator from Eagle Eyes Investigations for locating people.
Locating People – Missing Persons and Lost Loved Ones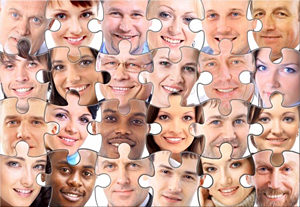 Sometimes, people cannot be found even if they have no desire to remain hidden. Individuals move to a different home, a different city, or even another country. They may not leave a forwarding address. They might choose to go off the grid, not to hide, but for some other reason. More tragically, some people are simply taken away or held against their will by third parties. For example, a child might be abducted and taken away by a nanny or some other kidnapping may occur.
In the latter type of situation, time is of the essence. Our private investigators are aware of this, and are able to use every available resource at their disposal in order to find out what happened, and shed further light on the matter.
Regardless of what caused the separation between you and a loved one or how much time has passed since contact, we will use a wide range of tools to locate lost loved ones including old friends and lovers, children or parents, siblings, other family members, and more.
Learn More About How We Go About Locating People
If you or someone you know needs help locating people, get in touch with us through our Contact page. We can have our private detective on the case quickly, so that the search can begin.